Share Online With Confidence
Outbound data leakage is not the only security thread to your business. Productivity documents that are entering your organization's network may be potentially malicious and can cause severe security issues. Primeshare's partnership with OPSWAT enables us to provide a joint file sharing solution that will keep files and data secure whether they are entering or leaving your organization's network.
Data Leakage Protection
Multiple Anti-Malware Engines
Military-grade Encryption
24 Hours Support Access
Easy Setup & Configuration
Outstanding Flexibility
Activity Reporting
Secure Document Viewing
Try Primeshare Today
Primeshare is the only file sharing platform that allows you to create your own client portal in minutes, provides best-in class security, and allows you to choose where to store files.
How does it work?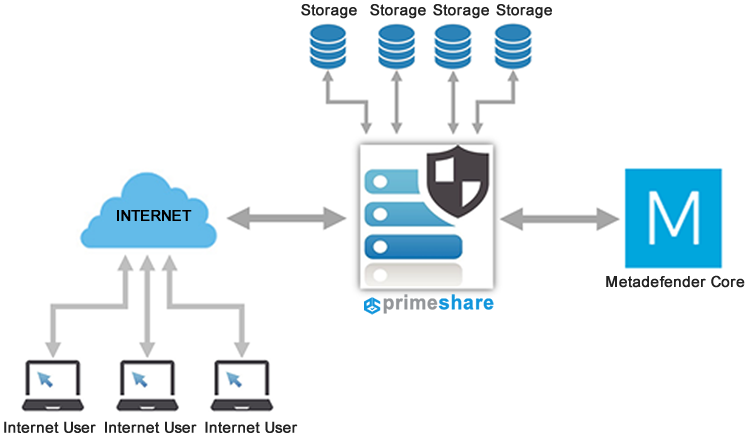 Protect Files from Advance-Threads and Data Leakage
With Primeshare's Client Portal integration with OPSWAT's Metadefender, when a user uploads a file, the joint solution ensures that the file is scanned and sanitized before your users can access the file. Our file scanning mechanism is powered by OPSWAT technology which scans files with multiple scanning engines for malware detection. When the scan is completed, Primeshare client portal will provide your users with a sanitized file or a scan result depending on the status of the file that was uploaded. Users can download the original file or the sanitized file depending on their needs and permissions.