Enable Your Clients for Success
Provides your clients with a secure interface for sharing or receiving business documents. Primeshare's email-to-folder feature saves time by allowing you to post invoices and financial documents to your clients' folders directly from third party professional applications. You don't need to download and upload documents every time.
Multiple File Storage Options
Cloud & Hybrid Hosting
Military-Grade Encryption
24 Hours Support Access
Easy Setup & Configuration
Outstanding Flexibility
Activity Reporting
Secure Email & File Request
Try Primeshare Today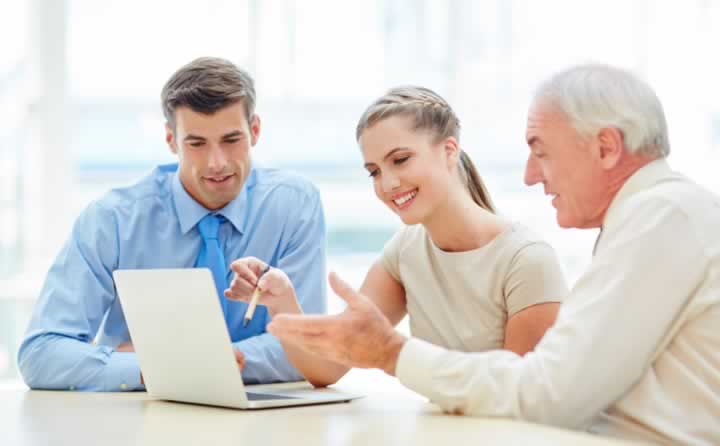 Primeshare is the only file sharing platform that allows you to create your own client portal in minutes, provides best-in class security, and allows you to choose where to store files.
How does it work?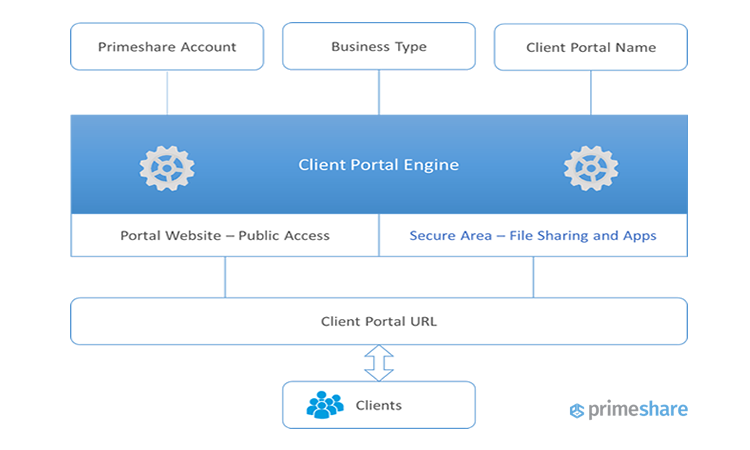 Save Time with Easy Setup and Easy Management.
Primeshare's Client Portal Engine utilizes your login to Primeshare, your business template, and your desired portal name to create your client portal in only a few minutes.
The portal you create will include a public facing URL for all visitors (Portal Website) and a Secure Area for authenticated users.

Authenticated users will only see their assigned folders and their ability to delete, move, copy, or uploads files and folders is determined by the permissions you define for each user. You create accounts for users by inviting them to join the portal or by allowing them to sign up on their own.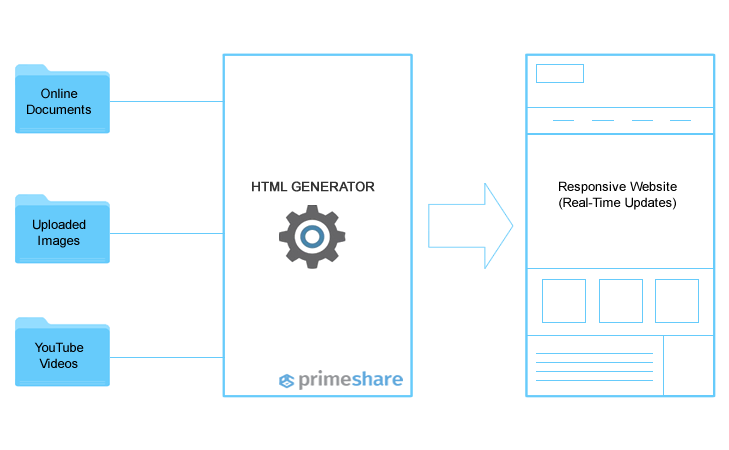 Improve Client Connections with a Dynamic Portal Website
Primeshare's HTML generator tightly links selected folders and files in your Primeshare account to your portal website. When a user visits the portal web site URL (for example: yourportal.primeshare.net), the HTML generator, will connect to your Primeshare repository and will utilize the files and folders that you have uploaded or created online to generate HTML content. The content generated is formated and displayed on your portal web site.

The result is a fully responsive and dynamic website for your clients. Primeshare Client Portal automatically adjusts content for displays on desktops, android, and IOS devices. You can update your portal website by editing Microsoft Word-like documents or by uploading files. You can share a folder with your other users and have them update your site without requiring them to possess advanced web programming skills.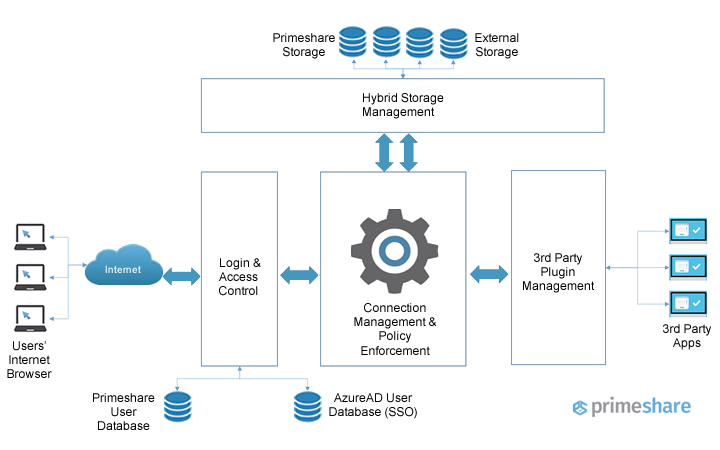 Define Policies to Comply with Privacy Regulations in Your Industry
Primeshare's Login & Access Control module works in conjunction with the Connection Managment and Policy Enforcement Module to ensure that only authorized users can access the files you share. When user attempts to access a folder in the Secure Area of your Client Portal, the sytem will redirect the user to the login page. You can authenticate users with Primeshare's in-built user database or you can use Single Sign On (SSO) and authenticate users on your AzureAD.

Once a user is successfully authenticated, the Connection Management and Policy Enforcement Module will verify and assign the proper authorization rules for the user. This includes permissions on folders and files, time allowed to use portal, password requirements, or even IP address from which he is allowed to access portal. Thereafter, the user will directed to your defined storage location where he can access, download, or upload files. Files can be stored on Primeshare, Dropbox, Google Drive, or on your own Amazon S3 location. When users leave your company or project, you can simply remove their access to existing folders to discontinue access to shared items.